The Price of Business Digital Network has a new series of outstanding commentaries from thought leaders.  This is one in that series.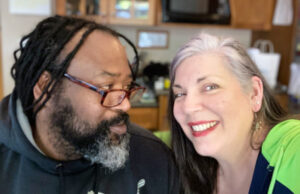 Poet-Artist-Author Melody Fowler
Melody Fowler, poet-artist-author formed Poetic Gem Publishing and published "How We Healed" in August 2022, a novel co-written with her husband Arric.  A strong believer in the healing properties of writing Melody shares her journey to get this work out to the world.   Melody is a free-spirit born and raised in Vancouver, BC. She worked for prominent Vancouver law firms, a psychiatrist, and retired after decades working for a Crown Corporation. She now lives outside Vancouver, with her husband Arric, where their backyard, affectionately known as the "Fowler Vineyard", continues to produce amazing wines and jellies.
LISTEN TO THE INTERVIEW IN ITS ENTIRETY HERE: